History
It is said that ideas are born out of necessity or accident, and more often than not, these lead to "ah-ha" moments. Luckily Sir Isaac Newton only got hit with an apple!  Our "ah-ha" moment happened at a popular RV resort located in Myrtle Beach, SC during the summer of 2005.  While just relaxing and enjoying the tranquil afternoon sunset, we became suddenly aware of an accident about to happen. In an instant. we turned to witness a young boy riding his bike violently collide with an unprotected fifth wheel pin box. The resulting impact caused serious injury and an unexpected trip to the hospital. Thankfully, he returned only with stitches and a headache. Needless to say, this was our inspiration to create fifth wheel protective cushions that improve camping safety. Satisfied customers later suggested we manufacture corner cushions to protect RV room slide outs. Whether you're RVing in the mountains, at the beach, or attending your favorite weekend sporting event, RV-Safe Zone protective cushions will make the camping experience safer!
Manufacturing  – Made in the USA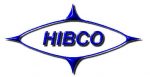 RV-Safe Zone, LLC protective products are manufactured and assembled in the United States of America by Hibco Plastics.Located in the beautiful foothills of North Carolina, the Hibco facility is an ISO 9001:2008 certified quality facility that emphasizes continuous improvement performance by using Lean Manufacturing, 5-S, and Six Sigma techniques.  Hibco Plastics has been a premier supplier of fabricated foam and plastics serving the southeast region for over 50 years.